Wifi works, Volte dosent work with Vodafone.
Thanks @Andy. I am in the USA and use TMobile. The Teracube 2e, star2lte, starlte and crownlte Samsung models are all supported by TMobile. I am not sure on the Sony phones.
I am trying to understand if iodeOS supports VoLTE/WiFi Calling on any phone models? Any idea @Antoine ?
Hi,
To check if VoLTE is supported, you can dial : * # * # 4636 # * # * and check the info.
As far as I know VoLTE isn't supported on Samsung devices, though I could be wrong.
Okay. Thank you for the reply. I was trying to avoid having to flash each device and I don't own some of them. If you do get any additional info on this(what models support VoLTE/WiFi Calling) it would be appreciated.
I have a Xaiomi mi 9. I habe never seen the symbol for volte.
Got it, is this device supported by iodeOS? Maybe your carrier doesn't support VoLTE? Carriers in the US are starting to mandate VoLTE and this is why I need the info.
With muiui I had an volte symbol in the system tray. Maybe lineagos dosent have that symbol?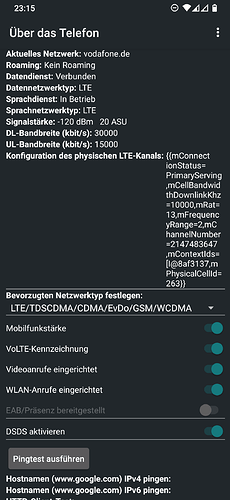 Looks good.
Thanks @Andy. So to access that screen you used * # * # 4636 # * # * , correct?
Lineage does support radio interlace layer (RIL). So according to this there could be support (unless its only for Qualcomm and not Exynos processors?).

" Unlike traditional circuit-switched-style networks, VoLTE and VoWiFi are powered by the IP Multimedia Subsystem (IMS). A typical Android device with a Qualcomm modem comes with a special privileged application that acts as a liaison between the radio interface layer (RIL) and these IMS services. In theory, one can extract the appropriate IMS APK alongside the necessary shared objects from the stock firmware and push it to their respective destinations after installing the GSIs to get VoLTE working. This is exactly where the VoLTE-Fix mod comes in."
So disappointed. This is star2lte.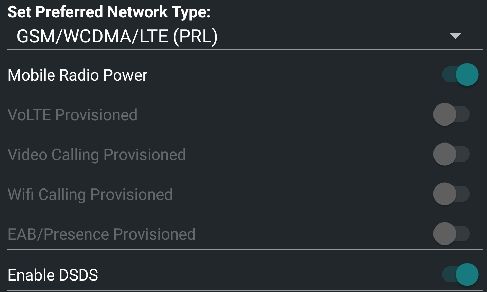 Great news on Teracube 2e!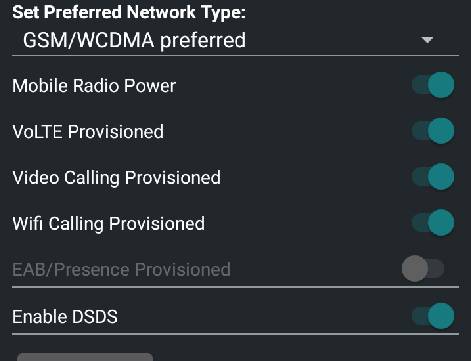 @Antoine any plans to bring VoLTE and WiFi Calling to crownlte, starlte or star2lte? The more I get into Teracube the more I love. The only downside is some of the hardware specs. I like something with a bit more bandwidth. Nevertheless, I support them and what they are doing and will buy their hardware till they scale and can incorporate more muscle into it.
But what does it mean? Is VoLTE working out of the box?
Its greyed out and can't be turned on. My mobile carrier supports it but the iodeOS for this device (S9+, star2lte) does not.

On the Teracube 2e it does work


.
The VoLTE fix disabels my simcard.
Please share what "fix" you tried. From what I see it appears the settings in your phone & iodeOS support VoLTE. This leads me to believe if VoLTE is not working, its because your carrier does not support VoLTE.
Here is the Note 9 "crownlte". Looking like I will need to use the Teracube 2e till VoLTE is supported. Hopefully this is soon as US carriers are beginning to mandate it. I have a S9+ " star2lte" on another privacy based ROM ported from LineageOS as well. The phone is not usable as a daily driver because the calling is so unreliable. This is due to no VoLTE support. I am very ready for a solution to this and I know thousands more are as well. Thank you for this unique OS! We just need a little tuning.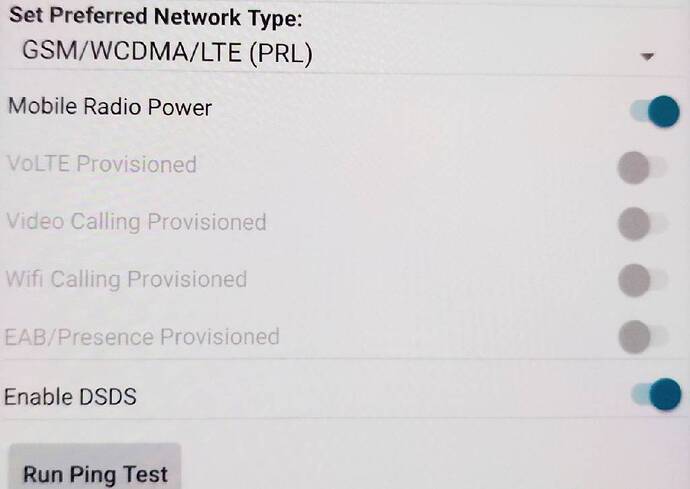 Anyone in the US who can chime in on VoLTE support for any of the Sony devices?
This official ROM states why VoLTE doesn't work on Lineage. Its due to Samsung using a proprietary VoLTE setup. This would be the same for iodeOS since based on Lineage.
" * IMS services (VoLTE, VoWiFi, etc). Samsung has their own proprietary implementation. It is not really possible to easily port that to LineageOS."