You can also directly order a refurbished XZ3 with iodéOS preinstalled.
So do all the cameras/video, bluetooth, speakers, wifi, LTE and wireless charging work OK on Android 11? I may buy one of these to install iode' as I live in USA and you don't ship here.
Marty
Good evening everyone,
Bonsoir tout le monde,
Cher Monsieur Antoine,
I haven't been on the forum for a long time. I am pleased to see the developments and a new release iodéOS 2.0 (Android 11) on a newly added device, the Sony Xperia XZ3.
Am I right in assuming that, as with the Xperia XZ2, only the Xperia XZ3 1-slot (single SIM) model H8416 for Country or Region Global, International) will be supported by iodèOS?
Accordingly, the dual-SIM models XZ3 (H9436) and XZ3 (H9493) are not supported by iodèOS?
By the way: LineageOS 18,1 supports all three models H8416, H9436, H9493.
Regards,
Hi,
all three models H8416-H9436-H9493 are supported by iodéOS
iodéOS 2.0 (Android 11) installation on XZ3 'akatsuki'
Installation
fastboot flash boot_a | boot_b boot.img
Unplug the phone
press POWER+VOLUME DOWN until reboot in recovery
From recovery => Factory reset => Format Data
From recovery => Apply update => Apply from ADB => ADB Sideload iodé.zip
Hello iodèTeam,
Recovery here means Standard 'Android Recovery', right?
except ...

since no Custom Recovery is available (except this one as well as this one).
Sorry, new users can only put 2 links in a post.
By the way: The above quoted rule annotation is not helpful!
Hi,
the 'boot.img' links to the recovery. Once you flash it you can reboot to the recovery by pressing altogether Power+Volume Down.
I didn't know there was such a rule, i changed it to 4 links

Hi Antoine,
thank you, and - now we both know a little bit more. It's fun to keep learning.

Regards,
iodéOS 2.0 (Android 11) on Sony Xperia XZ3 'akatsuki'
Sony's stock Android 10 has not been an issue for me for a while. I like to switch from ' The LineageOS Project' LineageOS 18.1 via 'microG Project' LineageOS-for-microG 18.1 to iodéOS 2.0 (Android 11). The changeover was short and painless by the way…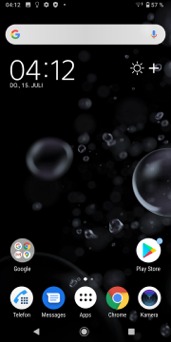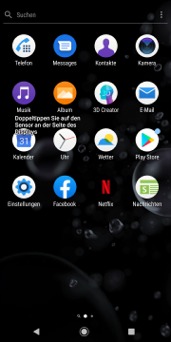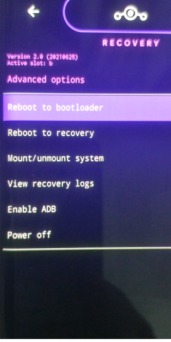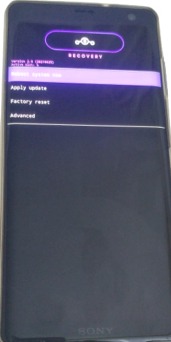 Top row of pictures from left to right: Sony Stock Android 10 | iodé-Recovery 2.0
Bottom row of images from left to right: iodéOS 2.0 (Android 11).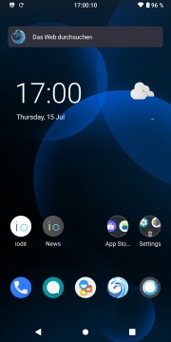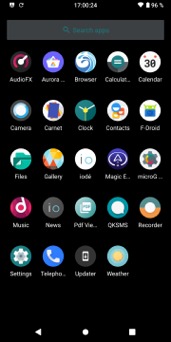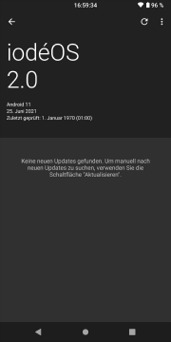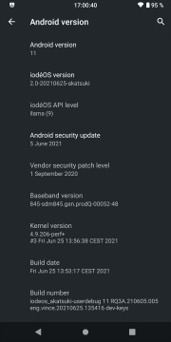 .
Proposal
5. fastboot flash boot_a | boot_b boot.img (boot-akatsuki.img)
Rename boot-akatsuki.img to iode-2.0-20210625-akatsuki-recovery.img
I just flashed iodeOS 2.0 to a Sony Xperia XZ3 H9436. I am connected to the internet but when I go to system updates and manually check for updates the OS does not appear to be pointed to a server to check. I get a toaster saying "The update check failed. Please check your internet connection and try again later." @Antoine does this seem right? Shouldn't it veryify I am on the latest version?
Edit: Gitlab response, "The reason is that no OTA has been published for XZ3 yet. Please report if the next OTA does not appear."
Is it known that the Smart Charging feature is not yet functioning on this build? I am using H9436.
I do not see this reported in Gitlab, should I submit? SUBMITTED.
Edit: Gitlab response, "It will be fixed in next build. Thanks for reporting."
Hello @eastdawn, although I've switched on the option, I cannot answer for sure at the moment whether it really works or not. What makes you think that Smart Charging does not work?
It works on crownlte (Note 9) but not my XZ3. I submitted it below.

Smart Charging (Settings>Battery>Smart Charging) does not function. When set to defaults of Stop trigger level 80% and Start trigger level 60% the phone will charge when above the Start and Stop levels. Battery charges to 100% and does not stop at 80%.
Gitlab response, "It will be fixed in next build. Thanks for reporting."
I must note these are not major issues, the OS runs great overall! Looking forward to the smart charging fix. Thanks @Antoine for a great OS.
@eastdawn, in the meantime, I tested the 'Smart Charging' option with an original Sony UCH12 fast charger and original USB-C cable: The feature definitely does not work at the moment.
Yes, I submitted a bug on Gitlab and they responded that it would be corrected in the next build. Good news!
This has been fixed. I just flashed 2.0 July 29, 2021. OTA still is not connecting to server so I did a dirty flash.
The official build is (still) iode-2.0-20210625-akatsuki. Where does the 2.0 July 29, 2021 release you installed come from?
I had to dig a bit. Maybe this is a dev build, not stable yet? I can't get my phone to connect to anything OTA.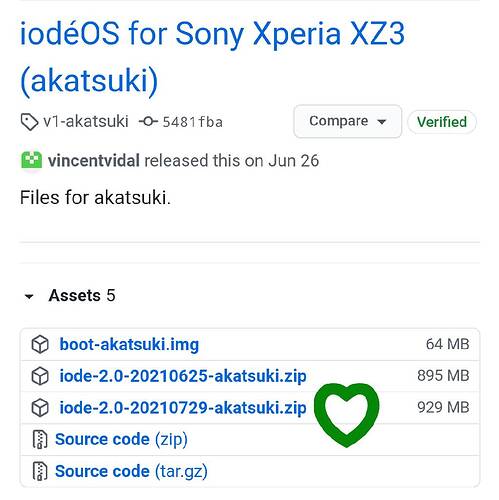 @iodysseus did you flash 20210729? If so is your OTA updater reaching a server when you check for updates?