I have a sony Xperia XZ3 (H9436) . Went through hell and back trying to unlock the bootloader and install IodeOS 3.4 . Never did it before, had to research for 12hours a day for about 4 days straight and figured it all out and it worked . then I connected to wifi and updated to IodeOS 4.0. that worked and my device currently has 4.0 installed working great! very happy

yesterday went to phone store near Chicago. They sold me a "lycamobile" plan and sim card (nano sim). Mobile data, calling and texting was working fine. I was super happy! I thought I was all done and that I had a phone with Iode that works making calls and texts and mobile data works. Wrong.
Later in the evening the entire service shut off. No calls texts or mobile data. Then I noticed a notification on the notification bar now saying
this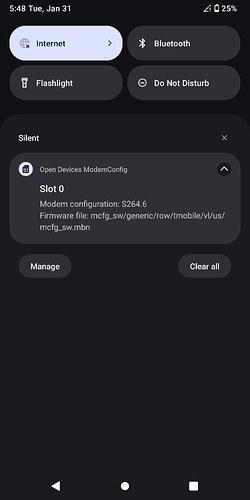 Slot 0
Modem Configuration: S264.6
Firmware file: mcfg_sw/generic/row/tmobile/vl/us/mcfg_sw.mbn
I assume T-mobile is trying to push a firmware file to install on my device like they do with their prostitute androids with their omnipotent control/force update. Anyway, here is the most important part of this "problem" ("problem" defined as: trying to get an Xperia Xz3 with IodeOS 4.0, 3.4, TO WORK IN UNITED STATES TO MAKE CALLS TEXTS AND HAVE MOBILE DATA)
When you check the IMEI # of this phone (IMEI carrier compatibility checkers) it is a dual SIM and there are two IMEIS, they show up as the wrong device " SONY Xperia Z3 D6603"! which is the incorrect model! That model only uses 3g and is discontinued in USA because the last 3g tower in USA just got taken down last month. I called AT&T and told them to check my IMEI and they said that it comes back as "unknown"
of course it does. because their server has the wrong IMEI for my XZ3. their server reports a "SONY Xperia Z3 D6603" which doesn't use LTE 4g network, only 3g. SO of course they removed the phone and don't support it. but the problem is that my IMEI is tied to " SONY Xperia Z3 D6603" for them. So At&t isn't an option for this device! fuck
Does anyone have an XZ3 with IodeOS working in USA making calls and texts and using mobile data? And what the hell does that notification mean?
Slot 0
Modem Configuration: S264.6
Firmware file: mcfg_sw/generic/row/tmobile/vl/us/mcfg_sw.mbn