Hello,
i have installed lately (after using Lineage OS for a while) iodéOS version 3.4 (2022-12-15) on my Galaxy S9 (starlte) and want to use it as my daily phone.
Beside some limitation (e.g. why is it not possible to change the flashlight brightness? Why are no "Always On Display" options available? … ) the system works good so far but there is one big thing which is more or less a showstopper for the usage. If I open Options >> Network >> VPN there is no button available to add a VPN (see screenshot).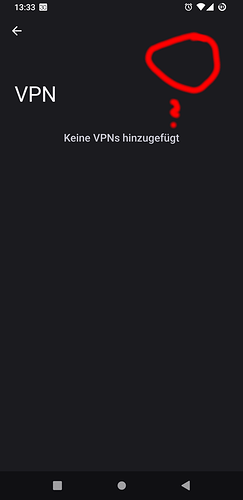 Any ideas on how to fix that?
Thanks a lot!
PS: this is actually the same issue like described here (german only). The solution was here to change a theme - but I don't see any possibility to change the theme here (I don't think this is implemented).