Hello,
On my FP3, when I try to see what was blocked by iodé from the app, I get a correct display on the home screen for the 3 time ranges, but when I try to look at the report tab I can only see the data from today.
Clicking on "7 days" or "Since installation" buttons do not update the content of the report, as you can see in the attached screenshots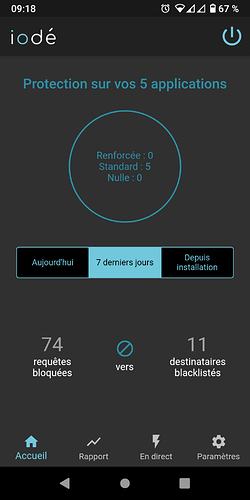 Tried to reboot device and shut/unshut iodé but to no avail. Granted it's kinda minor, but I'd like to se what was blocked as expected

Keep up on the good work anyway !